Tickets are $9.50
The Sycamore School is partnering with Julie Skolnick from With Understanding Comes Calm, LLC to host a screening event of the documentary, "2e: Twice Exceptional". Join parents, teachers and 2e professionals for this incredible documentary and a chance to meet and greet experts in giftedness and learning differences. This Screening Event including exhibitors, giveaway bags, raffle, introduction about the gifted and 2e profile and a Q/A!​
Documentary Description: 2e: Twice Exceptional follows the personal journeys of a unique group of high school students identified as "twice exceptional" – gifted or highly gifted individuals with learning disabilities or differences. They are geniuses, mavericks and dreamers. Among them may be the next Einstein, Mozart or Steve Jobs…if they can survive the American school system and their own eccentricities.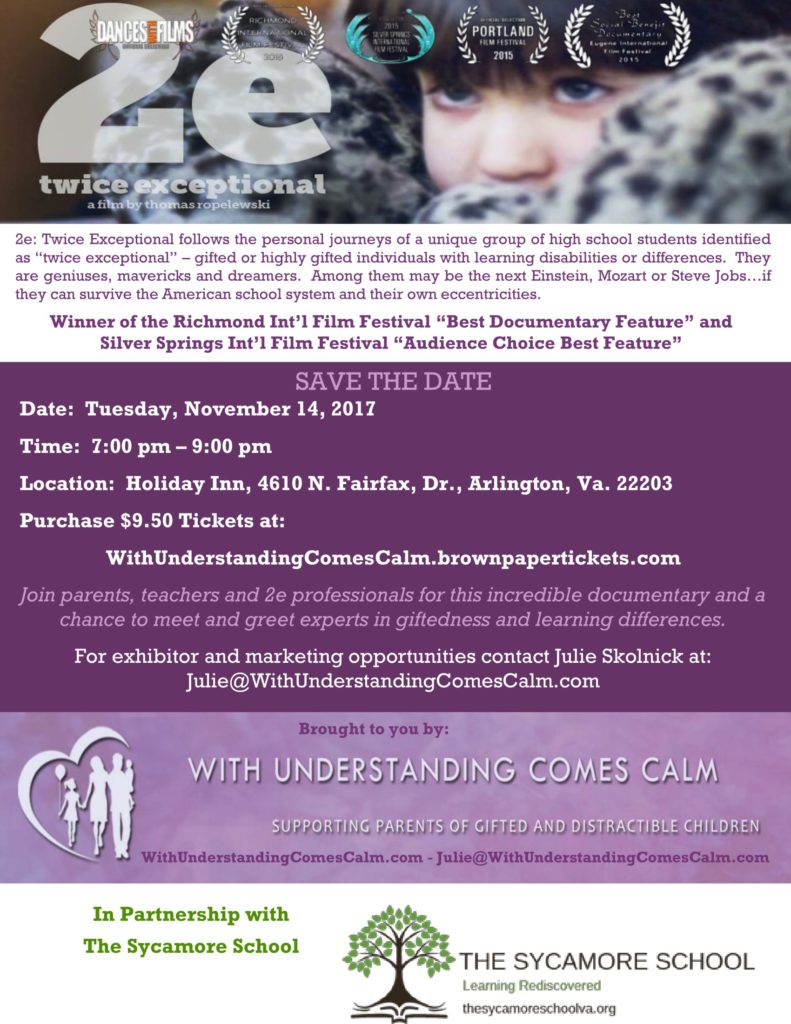 Date/Time
Tuesday, 11/14/2017
7:00 pm - 9:00 pm
Location
Holiday Inn Arlington at Ballston
If this event registration is closed, please contact us to register.