Raising Financially Responsible Kids Today
Speaker: Chuchi Arevalo, CFA, CFE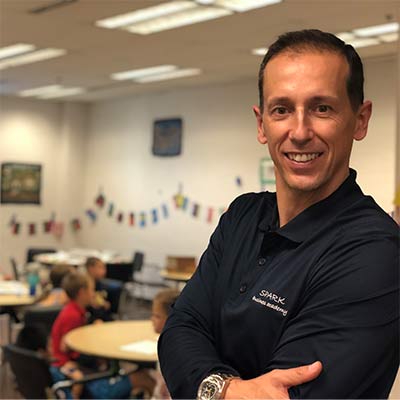 Description: How can I talk to my children about money? Should I give my kid an allowance? Should my child get a job? What can I do to set up my children for financial success before they go on their own? As our society becomes increasingly cashless and many parents struggle to talk to their kids about money, this interactive workshop will discuss ways to encourage your kids to adopt healthy financial habits that will serve them well in life. Come ready to participate in this interactive session!
Bio: Chuchi founded SPARK business academy in 2013 with the mission to empower students in grades K-12 with essential financial literacy skills and an entrepreneurial mindset. SPARK is the financial literacy partner at over 300 public and private schools, including many of the top schools in the US. SPARK also partners with employers and provides financial wellness services empowering employees to reduce financial anxiety and take control of their finances.
Before launching SPARK, Chuchi enjoyed a successful career in finance as a Director at PwC's Financial Services Advisory practice, where he managed large-scale, multi-million dollar engagements at some of the most prominent global banks. Chuchi earned an MBA with an emphasis in finance from the Georgetown University McDonough School of Business and a BA degree in Economics from the University of West London, England. Chuchi is a Chartered Financial Analyst (CFA) charterholder and a Certified Fraud Examiner (CFE). Chuchi serves as Board member and Treasurer at Empowering Enrichment, a non-profit with the mission to provide scholarships to low-income students for enrichment programs.
Virtual Event: A link will be provided after registration
Password:
TSS, Meeting ID: 898 2689 0774