Event Date:
Thursday, March 9, 2023
Time:
7:00 pm-8:30 pm
Location:
The Sycamore School
Parenting Tips for Supporting Students with Executive Functioning Skills
Thursday, March 9, 2023
7:00 pm - 8:30 pm
Speaker: Ginny Conroy from Social Grace
Description: Are you tired of banging your head against the wall whenever you ask your teen/tween to do something? Do you feel like a constant nag? Join us as we learn the magical art of helping our children develop executive function skills and strategies while reducing conflict and overwhelm!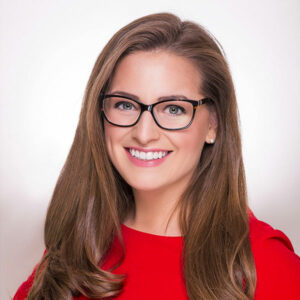 Bio: Growing up in a neurodiverse family, led Ginny to discover her passion for working with children, young adults, and families with different abilities and mental illnesses. With extensive experience and training in applied behavior analysis, and crisis intervention, along with developing social and executive function competencies, she has helped improve the lives of children and adults of all abilities.
As the Founder and Managing Director, Ginny is actively involved in all facets of programming, leadership, counseling, and consulting at Social Grace, infusing her contagious energy and grounded purpose into every client's experience.
A licensed special educator, behavior analyst, and neuroscientist, Ginny is a graduate of The George Washington University, where she received her Master's degree in Special Education with a concentration in Emotional and Behavioral Disabilities. Ginny currently serves on the Board of Advisors for Enabled Intelligence, the K2Workforce Neurodiversity Nat/Sec Alliance, and has served on her local Community Services Board along with the National Alliance on Mental Illness (NAMI) Northern Virginia Young Adult Advocacy Workgroup. She is actively involved with the non-profit near and dear to her heart, Our Stomping Ground. Ginny runs a free family support network dedicated to building more inclusive communities and equipping neurodiverse individuals with the practical tools and strategies they need to live life to the fullest! If you know Ginny, you often hear her say, "And, I'm just getting started!"