Karyn Ewart, Ph.D. is a licensed clinical psychologist who has worked in public and private schools for over 20 years. As a clinical director for 10 years, she has extensive experience developing and implementing character-education programs, social-skills curricula, and school-wide behavior management systems. She also served as a secondary-school director, where she supervised all aspects of school operations. Dr. Ewart has created and presented seminars to students, parents, and educational professionals on topics including multicultural awareness, conflict resolution, anti-bullying, mental-health issues, learning disabilities, and psychological assessment.
Dr. Ewart holds a bachelor's degree in psychology from Vanderbilt University, a master's degree in psychology from American University, and a doctorate in clinical psychology from the California School of Professional Psychology. She has extensive experience working with adolescents in schools, including students with learning differences. She believes that engaging students to be active members of a community, within a school setting, serves as a catalyst for developing positive relationships, facilitating growth, and effecting change.
Dr. Ewart grew up in Arlington, where she now lives with her husband and two school-age children. She is active in the community, having served as a volunteer youth soccer coach for seven years and youth basketball coach for five years. She also established a mother-daughter book group.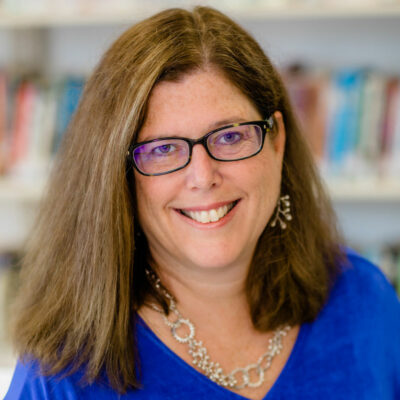 "I believe school should cultivate intellectual curiosity, independent thought, and love of learning. I want to create a school that transforms how our children experience education. We have taken the best aspects of public and private education to create an innovative approach to learning where students and teachers are partners in learning. We want to create a dynamic, nurturing and purposeful educational community where students can find their footing, ground themselves and bloom into confident, competent and compassionate learners and members of their community."