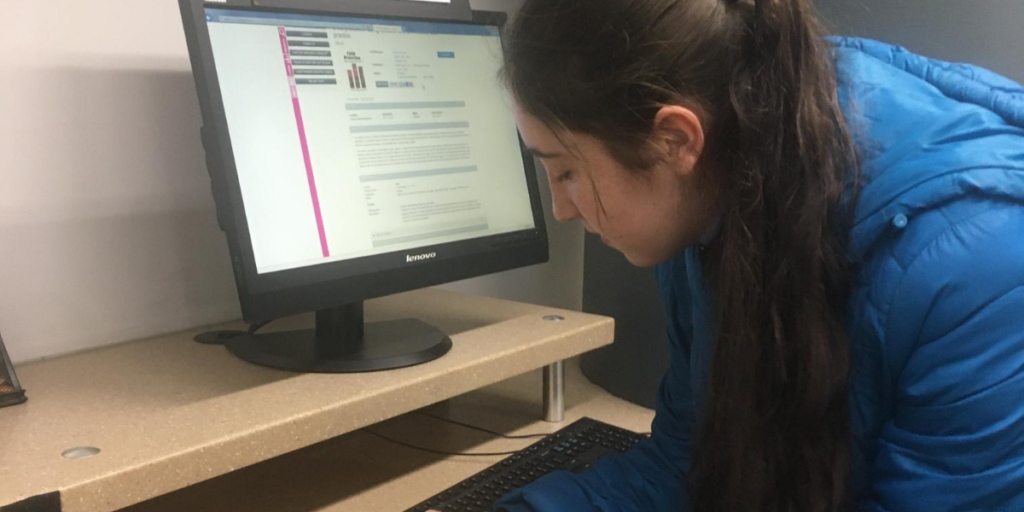 The Sycamore School was founded on the fundamental belief that learning can be engaging, enjoyable and personal.  We encourage students to be active participants in their education through our student-driven learning model. Throughout high school, TSS students are continuously presented with opportunities to guide their learning to topics and areas of interest while developing the core competencies necessary for graduation. The culmination of choices and the final demonstration of mastery in the core competencies is a final year Capstone Project for our high school students. 
Passion Project
One of the core tenets of Mastery-based learning is applying skills to real world problems. In order to demonstrate this skill, our students are asked to create and complete an academic capstone project. Students pick a topic they are passionate about and create a project around that passion.
Applied Learning
Capstone projects require students to use the academic and socio-emotional competencies they've built over the course of their schooling to complete a substantial project that highlights their individual educational and intellectual experience. A capstone project is a way for a student to demonstrate the culmination of their individual skills and knowledge gained throughout their academic career by completing a long-term, multifaceted project.
Capstone projects are presented generally at the end of the student's high school career. A capstone project is typically selected during grade 11 to allow sufficient time for planning and in-depth exploration of the subject matter. Students commonly choose a topic, profession, or social problem to explore and work with a mentor in that field of interest. The mentor guides the student through the project—sharing their knowledge of the field, teaching new skills, ensuring the student stays on task, and fostering a professional, real-world experience. Over the course of the project, students conduct research, maintain a portfolio detailing the steps taken, and create a final paper, product, or presentation that demonstrates what they are learning. A final presentation is given to a panel of teachers, experts in the field, and community members.
Last school year, we piloted a four week J Term where all students had the opportunity to explore a specific area of interest. During J Term, our high school students had an opportunity to pick a problem in our community that concerned them, conduct research, and create a solution to that problem. Topics ranged from creating a website to support Women in Armenia who were victims of domestic violence, researching the ethicality of physical restraint and seclusion in mental health facilities, to determining whether vegetarianism or being an omnivore was a healthier diet. J Term was an excellent introduction to the capstone project concept. Some of our high school students have elected to continue their J term work, as the focus of their capstone project, while others have chosen to go in a different direction. Regardless of whether they are tackling a new project or expanding on their J Term topic, we are excited to see our senior students take a deep dive into their passion project and see it through to completion.