Average isn't a four letter word
A recent Washington Post article, by Jacque Gorelick, There is no room for average students these days. Here's why that worries me." highlights many of the reasons that I started The Sycamore School.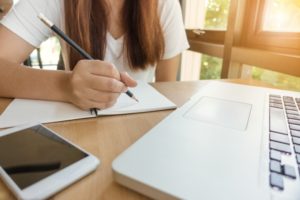 I saw a critical need to respond to the stress and pressure being placed on students at increasingly younger ages. As Gorelick writes, "Kindergarten is the new first grade…" And with middle school students being expected to take multiple high school level courses, "… middle school is engineered as a fast track to the Ivy Leagues."  
While there certainly is room for acceleration in our schools, it should not be the standard.  A child who is strong in writing or reading should not be pushed to take intensified algebra in middle school in order to still be a "smart" kid.   Our education system is slowly sucking the joy out of learning. As a result, we're seeing more unhappy and stressed out children and teens. The push for acceleration has become the expectation and goal for all. In addition to numerous mental health issues, we're seeing gaps in learning.  To keep up with the pace of acceleration, we're speeding past fundamentals. In many cases, our children are not ready for the fast paced rate of learning. Developmentally, it doesn't make sense. Students are learning to be very good at memorizing information and performing well on tests, but have no idea how to apply what they've learned to real world situations. We are not preparing our students for the future – just the next test. It takes a knowledgeable and strong parent to stand up and say "No"; to choose something different for their child. I believe, however, you will be giving a gift to your child if you do.