Uncovering and Addressing Executive Functioning Struggles In Students
Late, Lost or Missing Homework? Uncovering and Addressing Executive Functioning Struggles In Students
Another week and another missing assignment in the grade book for your student.  It seems like all their peers complete and turn assignments in on time, so why is it so hard for your child?  Late, lost or forgotten homework can be a sign that your student is struggling with executive functioning skills, which are the building blocks of productivity.  Executive functioning allows you to organize your day, plan long and short-term projects, and remember to complete tasks. The National Center for Learning Disabilities defines "Executive Function" as a "set of mental processes that helps us connect past experience with present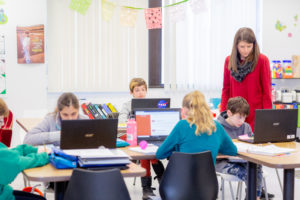 action."
How do you determine if your student's struggles are age-appropriate or if they are a symptom of an executive function issue? 
One option is to ask your school to do an evaluation, or student study with a school-based team of experts, to determine if they have a learning disability or developmental delay that may be impeding their academic progress. Even if the school doesn't find sufficient disability to create an IEP, you will have a better understanding of your student's relative strengths and weaknesses. The process may also result in finding what classroom accommodations are needed for your student to be successful.
Alternatively, or in conjunction with a student study, you can pursue a private neuropsychological evaluation. These are a series of interviews, observations and tests that provide a better picture of the brain and how it operates for your child.  A neuro-psych evaluation will provide valuable information that will assist and guide the support the student needs both in school and out of school. 
Whether your student needs support with executive functioning struggles on their own or as a result of a specific learning disability such as Attention-Deficit/Hyperactivity Disorder (ADD/ADHD),  Autism Spectrum Disorders, or other diagnoses, addressing these struggles will have a positive impact on larger overarching skills, such as: 
Time management

Motivation

Self-advocacy

Technology literacy

Conflict resolution skills

Self-awareness, self-regulation and self-monitoring

Teamwork

Perspective-taking

Breaking long-term tasks into smaller chunks; scaffolding

Flexible thinking

Resiliency

Compassion

Understanding cause and effect

Working through frustrations/frustration tolerance

Accepting and using feedback constructively
Regardless of the cause of executive functioning struggles, there is plenty of support and guidance available.  Classrooms can be designed to accommodate students struggling with executive functioning and give them the tools to improve their skills. Common methods of accommodating executive function issues are:
Establish

clear and consistent routines and procedures that are in common across classes 

Post a daily class schedule with times next to activities

Keep classroom organized and uncluttered

Have classroom supplies available in a clearly defined location

Provide cubbies for student folders

Give directions, assignments, and schedules both verbally and in written format

Provide access to speech-to-text technology for writing

Give simple and concrete written and spoken directions

Provide access to graphic

organizers

and mind-mapping software

Assist the creation of daily, weekly, and hourly goals and a to-do list and calendar to track assignments

Required to use either a hard copy or digital assignment notebook

Break down long-term projects into smaller parts with benchmark deadlines

Offer different ways to answer questions, like circling them, saying them, or writing them down on a notecard 

Provide a rubric that describes the elements of a successful assignment

Give students an outline of the lesson

Give notice (when possible) about schedule changes

Provide visual supports such as posters with problem-solving steps or routines, and color-coded schedules and folders

 

Use timers to help students sustain periods of focused attention, to help with pacing, and to prepare students for transitions 

 

Use checklists to clearly outline the steps needed to achieve a goal

Give students samples of completed work for projects, so the student will understand the expectations

Help students create graphic organizers, which are visual pictures that help organize information and support the development of working memory. They can help students collect their thoughts, create and convey ideas as well as draw connections

Require students to carry and keep track of a pencil box or pouch. This helps them keep their supplies in one place and makes it easier to take their supplies from one class to another

Provide extra supplies in classrooms that are in clearly labeled bins for student use

Instruct students on how to effectively use a highlighter.  Highlighters are used to emphasize parts of text, which can be very useful for helping learners develop their working memory skills. Highlighters can also be used to draw attention to directions, important words or text with specific meaning

Provide students with color-coded visual aids. Color-coding books can be very useful for students who are visual learners. By "chunking" subjects or learning materials by color, students can remain organized and retain information in a manageable way. Colored folders, stickers, book covers, bins, felts can help students group important, relevant items that they need for a particular subject
If you suspect the missing assignments are more than normal age-appropriate behavior, it is critical to take steps to further diagnose and address the problem.  The good news is that executive functioning skills can be developed and improved over time with the proper support along with natural brain development.