Field Trip to the National Museum of the American Indian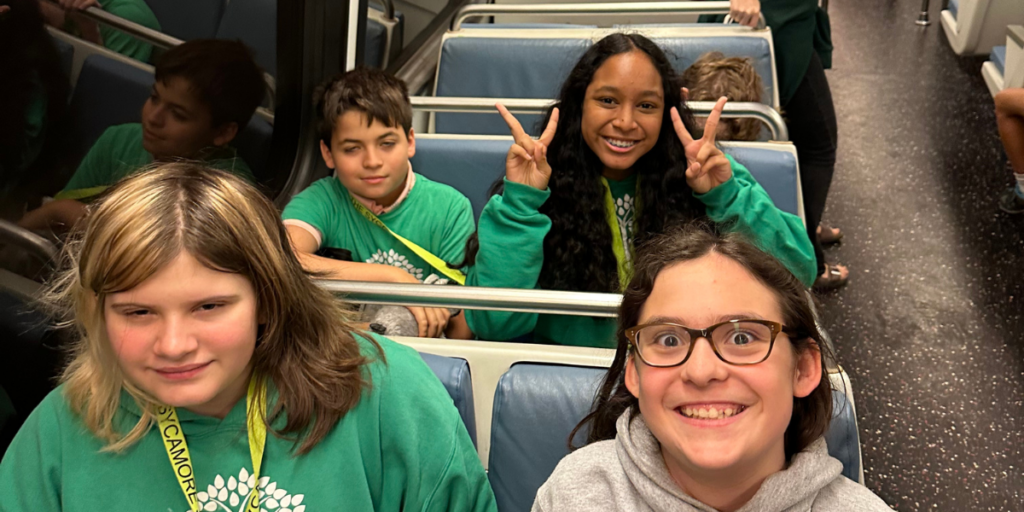 One of the world's great museum centers is minutes away from The Sycamore School in the Smithsonian network that sprawls across a dozen blocks on the Mall and offers students a window into great history, science, and art from our past. The MS2 and MS3 cohorts brought their "Pre-Columbian Americas" unit on Native American cultures to life with a field trip to the National Museum of the American Indian. It also gave them insight into how the growing USA relentlessly pushed aside Native Americans.
NMAI has changed over the years, shifting from tribe-based exhibitions to thematic displays such as the history of treaties between the states or the US government and various tribes. Students were assigned one treaty to research in detail, spanning the late 1600s until 1854. They looked at each side's expectations and goals, what the parties agreed to, and how that treaty was honored or not in the long run.
Their visit continued in the treaties exhibit, watching a short film and interacting with displays that chronicled the Indian Removal Act of 1830 and the Trail of Tears. They later toured an exhibition of Indian toys, tools, and weapons, then took in the museum's oldest exhibit on Indian images and themes that appeared in mainstream culture and entertainment.
Thanks to a beautiful fall day, lunch in Union Park under the shadow of the US Capitol provided the perfect finish to a fun and educational field trip.
Read more about our Friday outings on the blog in The Educational Value of Field Trips.