Middle School Team Building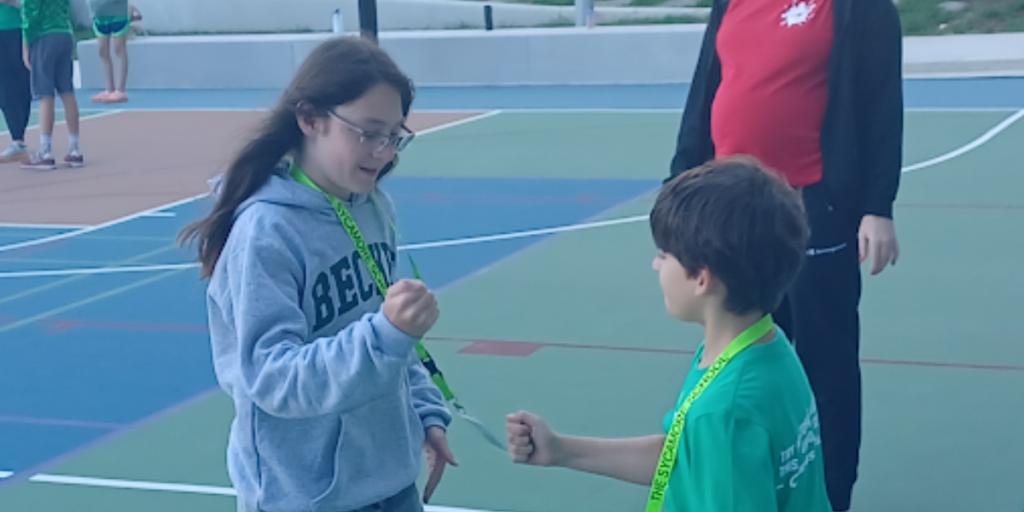 Everyone knows the classic game "Rock, Paper, Scissors" used by kids to break a tie or resolve an impasse. Did you know it could be a full-court team sport that draws out the inner athlete in students and teaches them teamwork simultaneously?
Recently, students ventured to a nearby Rosslyn playground court for the big RPS middle school team building challenge. Two randomly chosen teams lined up on the baselines; then, one player from each team had to walk (not run!) down the sideline to the centerline, where the first two players had an instant RPS game. The winner moves forward to meet the next player from the opposing team, speed walking down the sideline while the winner advances.
If the winner wins again, they keep moving to the enemy baseline. Defeating every opponent in the way yields one point. Capturing the enemy line took 4-5 wins, so the competition was fierce. In the end, a close 3-2 point victory tipped the balance. More importantly, students enjoyed a vigorous competition with fair play and teamwork across the middle school.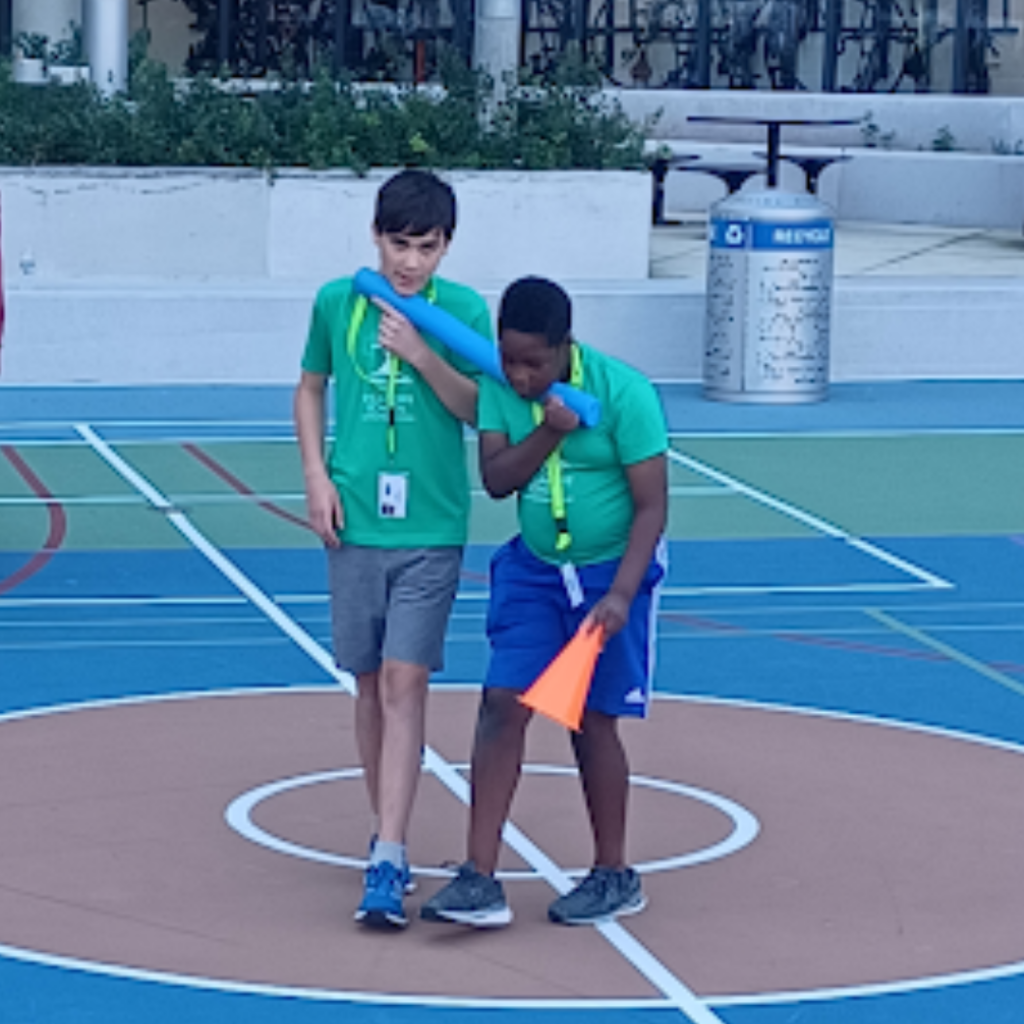 The "pool noodle" challenge taxed the students even more. Pairs of students had to carry a pool noodle without grabbing it with their hands. Creative solutions ranged from under the arm to stuffed in shirts and beyond. Once they mastered the balancing, competing pairs had to stop and pick up or move obstacles without dropping the pool noodle.
Sounds like fun, huh? Fridays are a welcome change of pace from our regular class schedule. During community-based learning Fridays, students engage in team-building activities, community service outings, academic extension activities, and field trips. It's important that students learn to interact positively with others and develop an increased awareness and involvement in their community.
For our first outing of the year, we wanted to explore our local parks and lead fun, challenging activities that fostered teamwork. Even playground fun can push middle school students to compete, cooperate, and innovate however they think best.
Over the course of the year, our Fridays will include trips to local museums and incorporate community service projects. Read more about our unique Friday model on the blog in The Educational Value of Field Trips.