Let's Take A Walk Experience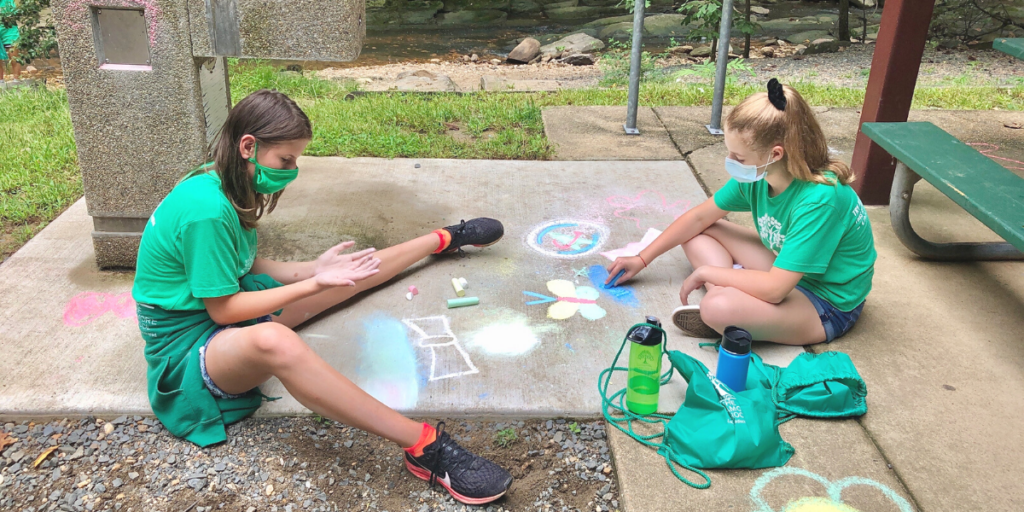 How do I fit into my community? How does my community affect my identity? What about my environment shapes my point of view? These are the questions we pondered this past year in the Middle School experience class, Let's Take a Walk (LTAW). At The Sycamore School, instead of separate core classes, our students engage in transdisciplinary experiences each semester that incorporate content from english, science, history, and math under a unifying theme. For our LTAW experience, our youngest learners did a deep dive across several disciplines to better understand our community, our environment, and where we all fit into these respective communities.
At the beginning of the semester, we focused heavily on identity and how we perceive ourselves. We studied the poetry of George Ella Lyon and wrote our poems based on her acclaimed poem, 'I Am From.' We used Lyon's writing as a catalyst for our identity poems, describing the meaningful people and places within our collective memories. Next, we studied point of view and perspective. We investigated what happens when there is a dichotomy between how we view ourselves and how our community views us. We studied several books, including The Bear That Wasn't, which focuses on staying true to oneself, even when outsiders try to impose their beliefs on others. Later, we investigated unreliable narrators through the Mark Teague book's lens, "Dear Mrs. LaRue" which uses colorful illustrations to depict a story of how unpredictable narrators such as a dog in obedience school can shape our perspective of characters. As the semester progressed, we moved on to chapter books focusing heavily on identity with our book club reading selections.
As we studied identity, we also looked at our environment and the organisms that play an essential role in our community. We focused on ecology and studying the biotic and abiotic factors that affect Arlington's natural habitats. Through the lens of science, we completed a dissection of owl pellets and studied food webs, and the predator/prey relationships found within forests, grasslands, and even urban environments. We also researched the Chesapeake Watershed and how the need for clean water affects every organism within our community. Students also participated in a field trip to Lubber Run Park in Arlington. We searched for benthic macroinvertebrates and took water samples of Lubber Run to examine how pollution affects this ecosystem. Soil is also an important part of our habitat. We completed a soil sample analysis to look at the health of various types of soil, found locally and across our country.
Our two culminating projects were an animal research report focusing on local wildlife and individual walkabout maps. The walkabout maps were conceived and developed by each student to showcase the important features of their chosen neighborhood. This included critical historical places and spaces, interesting wildlife and geographical landmarks, unique architectural elements, and whatever else we view as significant through our own unique perspective of this community.
Through their Let's Take a Walk Experience, our 5th and 6th grade cohort studied the greater Arlington area and got to know our community on a deeper and more meaningful level.
Learn more about project-based learning in our video highlighting the Let's Take a Walk experience. If you want to learn more about our personalized experiential learning for middle and high school students please visit our Academics page.