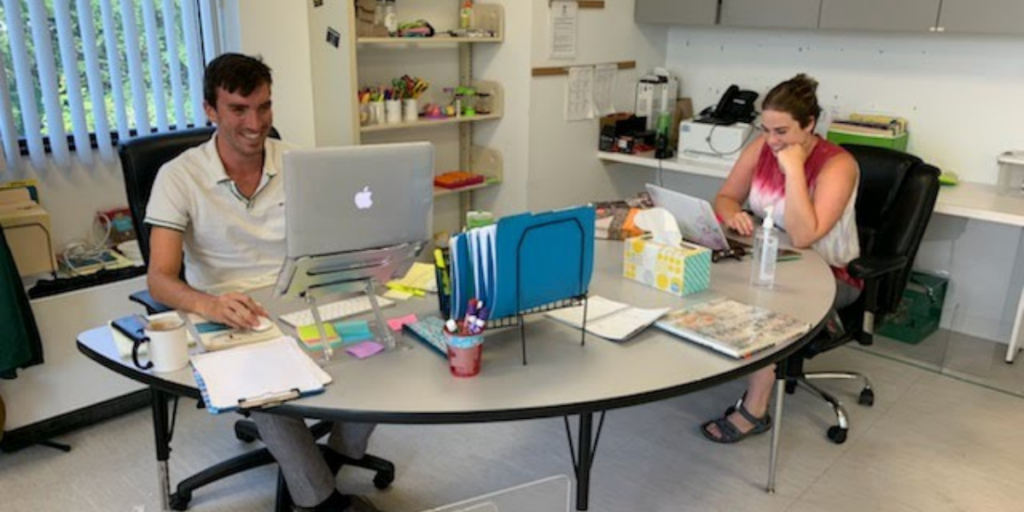 Summer: a time for barbecues, swimming pools, and some much-needed R&R. The weather outside may be slowing everyone down, but here at The Sycamore School (TSS), we've hit the ground running. The staff has been hard at work to get set up for the 2021-2022 school year, planning experiences and electives, re-organizing the school, and taking on those projects we didn't have time for during the school year. Students can expect to see re-organized cabinets, spotless classrooms, and refreshed teachers come August.
Teachers have been working with their cohort partners and in content teams to create the trans-disciplinary curriculum that TSS is known for. Starting with the essential question and the final project, teachers reverse engineer an experience that's designed to be as entertaining as it is instructive. We don't want to spoil anything just yet, but this year's showcases are looking to be a lively and entertaining return to normalcy, after the adventures in virtual learning we had last year (read about our planned switch to remote learning in our blog post "Remote Learning Part II"). Returning staff member Sarah Radice has enjoyed the hybrid model TSS is using this summer, where teachers work remotely Mondays and Fridays and are together in person the rest of the week. She describes it as having "the best of both worlds", getting to focus on individual lesson planning along with collaborative group work.
Meet Our Newest Staff Members
In addition to putting together a curriculum for next year, we have been bonding as a staff and welcoming new team members Mr. Aaron and Ms. Anita. Aaron, who is joining us from his PhD program at the University of Maryland, is an experienced outdoorsman and hiker, having done a major leg of the Appalachian Trail recently. He's been enjoying the summer planning period, telling us that "it is very interesting finding ways to incorporate math and physics" into the experiences. Additionally, Aaron will be teaching our coding elective, and he has been hard at work creating an updated curriculum for it. Anita is our new office manager and enjoys spending time with and caring for her four children and three grandchildren. She's quite the basketball fan, provided the player is her 12-year-old grandson playing for his AAU team!
Though all teachers have enjoyed the shift to summer, the school isn't the same without the students crowding the halls. The entire staff is looking forward to welcoming students back at the end of next month. Until then, we hope all TSS community members have been enjoying the respite from the academic year, and are staying cool and refreshed.
If your student would benefit from an engaging and hands-on learning experience, please sign up to view our virtual information session today!