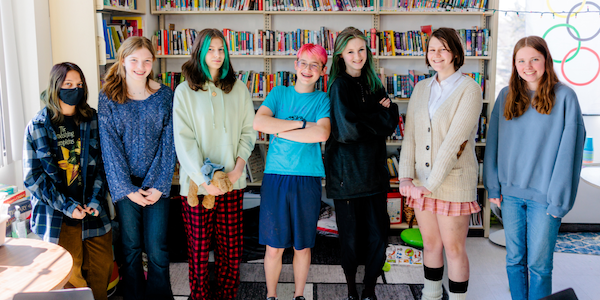 I've always thought of time in the context of school: that the beginning of the year starts in September and ends in August. I'm often puzzled when people speak about the end of the year in December, celebrating New Year's Eve, and making resolutions reserved only for the new calendar year. For me, that time of reflection is in the summer. Summer is the treat we get after a long school year. It's a time to reset. We can (hopefully) relax, connect with old friends, get around to reading that book that's been sitting on our nightstand, and refinish that shelf that's been in the garage for a while. Summer gives us a time to reflect and think about what we want to focus on and how we want the upcoming fall to go.
Rosslyn Expansion
This summer has been less about relaxing and more about prepping for the next chapter of The Sycamore School. After being in Ballston for six years, we moved this summer to Rosslyn. June was all about moving and July is about unpacking. However, there is still an element of reset in our minds. What do we want the new school year to look like? How do we want to continue and expand our school community?
Opportunities are bursting around us! We'll be partnering with new businesses in Rosslyn for student internships and volunteer opportunities, exploring the many parks in the area, and determining the best spot for pizza, sandwiches, smoothies, and, of course, coffee!
Is My Child's School a Good Fit?
As parents, summer may give you time to think about how the past school year went for your children. Many students are transitioning from elementary to middle school or middle school to high school. Did your student enjoy school? Did they excel? Or, were they unhappy? Did they struggle? If your student wasn't happy this past school year, became disengaged, and even started avoiding school, it might be time to consider a change. Summer is an opportunity to think about and explore other options.
Some questions to ask yourself are:
Are the teachers able to address my child's needs?
Is my child learning?
Socially, does my child have a friend group?
Does my child look forward to going to school?
Does my student have the tools to excel next year?
Do they seem ready to transition to their next grade?
If the answer to some of these questions is no, you might want to consider a new school placement. For tweens, these middle school years are particularly challenging. Keeping students excited and engaged in their learning in middle school produces confident high school students that are ready to tackle the rigors of high school and college.
Finding the Right School Fit
When looking at school options, some factors to consider are:
class size
school size
pace of learning
mode of learning
supports offered
educational philosophy
The Sycamore School offers a small student-teacher ratio of 6:1 in middle school and 7:1 in high school. We recognize and value individualized learning and we intentionally maintain this student-teacher ratio to create a tailored learning experience for your child. Our school is small enough that students are able to go on field trips, community service outings, and other community events outside the school weekly on Fridays. Embodying a mastery-based learning model, learning is self-paced, so that students can move on, when they've mastered a concept or slow down and receive additional support, if they are struggling with a lesson. We don't give grades or tests. Anything a student produces can be considered an assessment, including a persuasive essay, book talk, lab report, or math assignment.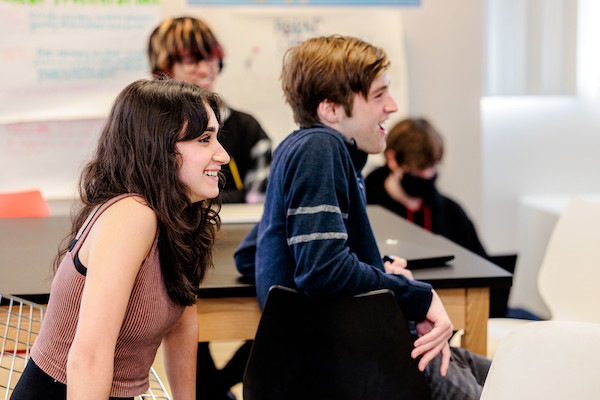 Accommodations and supports are individualized to the student. For example, one student may need start-up help and structured ten minute work times with frequent breaks while another student may need fewer transitions, access to a computer for voice-to-text transcription, and headphones to lessen ambient noise.
The goal is for students to be actively engaged in their learning. While each student has their own laptop, computer time is monitored and balanced with hands-on activities. There are movement breaks throughout the day and students, whenever possible, are given choices. We also have two full time counselors who are available to support our students in their social-emotional growth.
Middle School at TSS
In middle school, our focus is on infusing our students with skills: executive functioning skills and social emotional skills, as well as academic skills. We explicitly teach students how to break down long term projects into more manageable chunks, effectively work as part of a team, and to understand their own strengths and challenges.
High School at TSS
In high school, we want to see students take ownership and drive their learning. TSS focuses on the skills students require to launch into adulthood, such as critical thinking, problem solving, effective communication, collaboration, flexible thinking, self-awareness, and self-advocacy. A heavy homework load is replaced by internships and long term projects.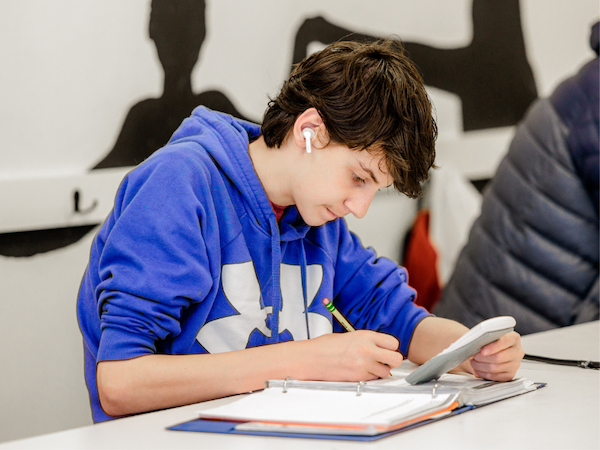 TSS also offers individualized career and college counseling support with high school students engaging in a Junior-Senior Seminar which focuses on career exploration, resume building, and college search support. For students who plan to go straight to college, our goal is to help them demystify the college application process and figure out what type of school is the best fit for them. For other students, we help them explore career and apprenticeship options.
The TSS Difference
If you think your child needs a different (and exceptional) educational experience and would benefit from small classes, individualized instruction, high interest activities, and self-paced learning where she/he/they can achieve their full potential based on their exceptional gifts rather than general curriculum provided by public schools, then The Sycamore School is a PERFECT school for you to explore.
Join us for an open house or simply pick up a phone and call us! We would love to hear from you and to see how we can help your child succeed!