Six Ways to Support LGBTQ+ Youth in Virginia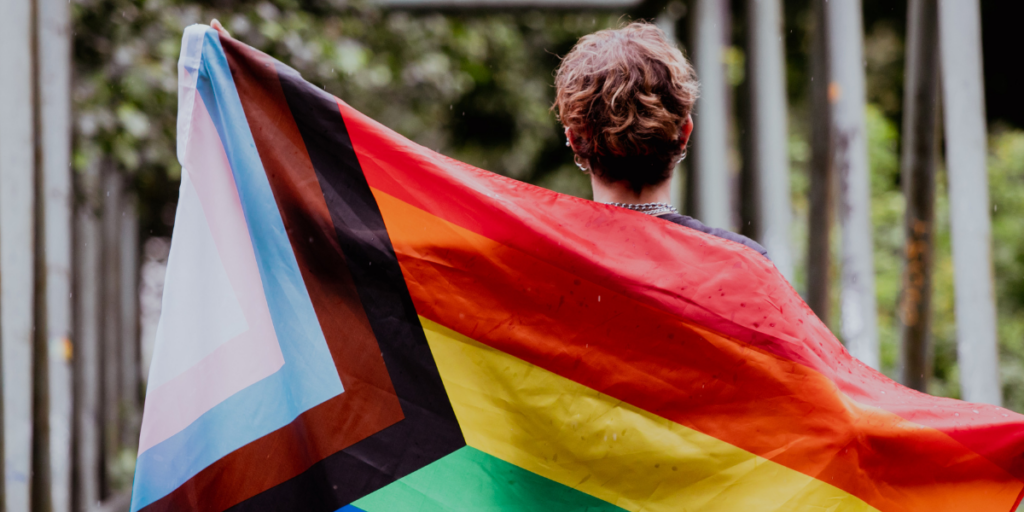 Every student should feel safe and free to be their authentic selves. This founding principle has guided TSS since our inception. Recent legislation has questioned this basic human right for LGBTQ+ youth in Virginia. But there are many ways a school can support LGBTQ+ students in the face of these changes.
I first want to assure all the members of our TSS community that we will not comply with Governor Youngkin's updated guidelines for transgender and nonbinary students. These restrictions compromise the safety and integrity of our school community.
I'd also like to illustrate the ways TSS strives to be inclusive and help all our students feel safe, seen, and heard by creating a sense of belonging, connectedness, support, and empowerment for each and every one of our students.
Here are six actions schools can take to support LGBTQ+ youth in Virginia. Below each suggestion, we describe how TSS implements these actions. At TSS, we embrace these strategies which help maintain our inclusive school environment and ensure that all our students feel safe.  
1. Affinity Groups
Over the years, TSS has offered affinity groups to help students and staff feel valued, included, and empowered.  An affinity group is a gathering of staff and students linked by a common purpose, ideology, or interest.  The success of an affinity group largely depends on the interest and motivation of its members. Read how the Journalism class chose to celebrate National Coming Out Day. 
2. Bathrooms
Our new site has two single-stall gender-neutral bathrooms within our suite. In addition, there is a third gender-neutral bathroom in the hallway on our floor. There are also male and female restrooms in the hallway with multiple stalls.
3. Dress Code
TSS does not have a dress code. We believe that students should be able to choose their dress without restrictions.
4. Curriculum & Resources
In the age of social media and readily available access to the internet, it is easy to confuse information and knowledge. Our students are encouraged to be critical thinkers. We want them to analyze information and transform it into knowledge. Faculty ensure students have access to many reputable resources and guide them to be critical consumers of media, distinguish reliable from unreliable resources, and facts from opinions. We want our students to learn how to support their viewpoints with accurate evidence.
Sometimes students might encounter contradictory evidence and multiple viewpoints. In line with our competencies, our goal is for our students to be adept consumers of media who can critically evaluate resources and recognize that there is often not one right answer.
Our library is regularly updated with books that reflect the diversity in our community. We want every student to find literature that resonates with them. During our classes, students are offered ample opportunities to share their own experiences and perspectives. We expose our students to a variety of perspectives and resources to broaden their exposure. We actively seek to increase representation in our curriculum. In short, we do everything within our power for our students to be open to considering different points of view and understanding that we are not fully informed unless we understand all sides of a topic.
5. Education
We regularly offer workshops to our staff, students, and parents on a variety of topics to inform and update our community on best practices regarding a variety of topics including LGBTQ issues, diversity, and on how best to support students with learning differences and anxiety. This past year, our staff participated in a workshop on how to best support LGBTQ+ youth in Virginia and beyond in a four-part diversity workshop. Additionally, we have a team of staff who teach our version of a health class that includes topics such as self-care, healthy relationships, teamwork and boundaries, conflict resolution, consent, mindfulness, gender identity, and sexuality.
6. Pronouns
Each quarter, we ask our students to identify their pronouns. Students are encouraged to use the names and pronouns that align with their identity.
Updated Nondiscrimination Policy: The Sycamore School does not discriminate on the basis of race, color, national and ethnic origin, religion, sex, gender identity, gender expression, disability, or age in its educational policies, admissions policies, scholarship and loan programs, and athletic and other school administered programs. The Sycamore School is an Equal Opportunity Employer that does not discriminate on any of those bases for hiring decisions or employment actions.
If you have additional ideas or suggestions on how we can improve our school community, please reach out to Dr. Karyn.